Morning Folks!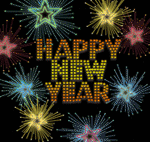 This is my second post of the day, I know everything seems to happen at once lately!!
Here's my card, using an old favourite PB stamp called 'Things to do' coloured with promarkers and then chalked at the edges. The papers are antique, from a DCWV pad which must be 10 years old. I am trying very hard not to spend much money on stash this year, I think I already have enough stuff to last another decade and I'm running out of space to put things!
Here's a closer look, I used rub on letters - remember those?? - to write the sentiment:
Don't forget to pop over to
to see what the rest of the design team have made!
Get creating with your Letraset / Winsor & Newton markers and join us!! Remember you can enter any type of creation, it doesn't have to be a card.
This week we have a packet of pastel Cowling and Wilcox markers for our lucky winner!
Thanks for visiting today xx