Good Morning Folks!
Pheww, thank goodness it is FINALLY the weekend!
I've had one of those weeks where I just seem to have been chasing my tail!!
This is going to be a quick post, as I really should be tackling some of those chores I've been trying to avoid all week!!
CLEAN AND SIMPLE
which was lucky as I don't think I could have managed an elaborate card!!
I've used another Penny Black stamp called Lovin' and Huggin' that was 'rescued' from Ebay. I think it is going to become a new favourite because it is really quick to colour and useful for so many occasions! The sentiment is from Stampin' Up.
Here's the happy couple - aw cute!!
Thanks for visiting!!
I'd like to enter the following challenges:
Yipppee - EDITED TO ADD: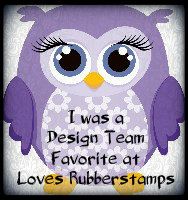 AND